Cultural News - Bali Arts Festival 2021
29 May 2021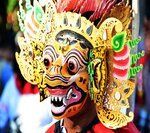 The annual Bali Arts Festival is one of the most highly anticipated events on the island's cultural calendar. It is a month-long celebration of local creativity with a daily schedule of activities taking place at the Art Centre in Denpasar to be live-streamed. Due to concerns regarding health and safety, the upcoming Bali Arts Festival announced that going online and bringing the best music, arts, culture, and drama right to your screen. It's not going back to the way it was before, live-streaming is definitely here to stay.
The festival will run from 12th June to 10th July 2021 featuring performances of traditional dance, music and drama. Stay tuned !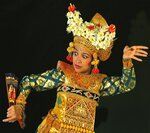 Pesta Kesenian Bali (PKB) adalah salah satu acara tahunan yang paling dinantikan dalam kalender budaya Bali. PKB adalah perayaan kreativitas lokal selama sebulan dengan jadwal kegiatan harian yang berlangsung di Art Centre Denpasar untuk disiarkan secara langsung. Karena kekhawatiran tentang kesehatan dan keselamatan, Pesta Kesenian Bali yang akan datang akan diadakan online dan akan menampilkan pertunjukan musik, seni, budaya, dan drama terbaik langsung ke layar Anda. Tidak seperti tahun - tahun sebelumnya, PKB tahun ini bisa via live stream.
Festival ini akan berlangsung dari 12 Juni hingga 10 Juli 2021 menampilkan pertunjukan tari tradisional, musik dan drama.
Previous
Sanur Escape
Next
Traveler Choice Awards 2021 for Prime Plaza Hotel Sanur